Terrific Tunworth Triumphs
Tunworth Cheese was recently awarded Best Soft Cheese at the Great British Cheese Awards run by Great British Chefs in Partnership with Peter's Yard.
Made by Hampshire Cheeses, Tunworth is no newbie when it comes to winning awards. It has loyal fans across the globe including Raymond Blanc who once described it as "the best camembert in the world!".
did you know?
Tunworth is made entirely by hand – from the first ladle of pasteurised whole Hampshire cow's milk to the waxed paper wrap and poplar box packaging.
The unique flavour of Tunworth is partly attributed to the rounded green hills and lush grazing of its rural Hampshire terroir.
You should keep your Tunworth in the warmest (or lowest) part of your fridge until approximately one hour before serving.
Your Tunworth is ripe when the centre of the cheese gives under gentle pressure from your thumb.
Shop Well
Hampshire Cheese Company
Hampshire Cheese Company's a truly artisan dairy nestled in the Herriard Estate – lovingly making delicious British cheese by hand.
Find out more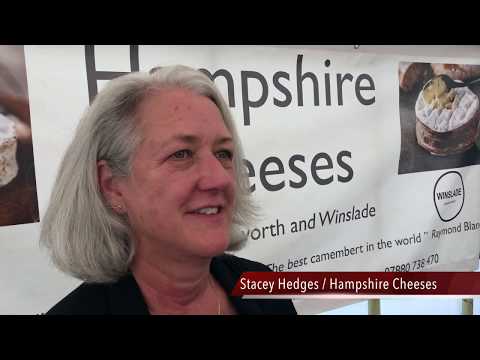 Hear from the founder of Hampshire Cheeses
Learn more about how Hampshire's award-winning Tunworth and Winslade are made.
Watch Now
Competition
Win a cookery experience with Lime Wood Hotel.
Enter to win with HH&Co Backstage
Enter to win a cookery experience at Lime Wood Hotel.
Competitions